GLOBAL_Forest Sangha Calendar 2021_ NOW Available
Published Monday, 14 September 2020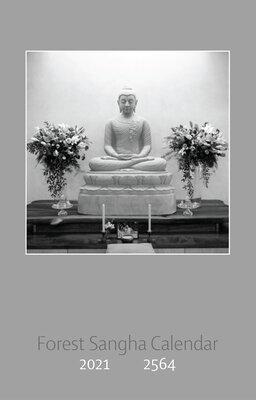 COVID-19 Forest Sangha Calendar Distribution: Please note that our 2021 FS calendar will be available in advance of the Kathina season this year. Visit the FS book distribution page where you will find the PDF of the calendar for downloading or, if you live in UK, a button to click to request a copy be sent by post. If you live outside the UK, you might wish to enquire whether other monasteries are distributing calendars by post.