GLOBAL_Annual Report of Activity of the FS Website 2020
Published Friday, 14 May 2021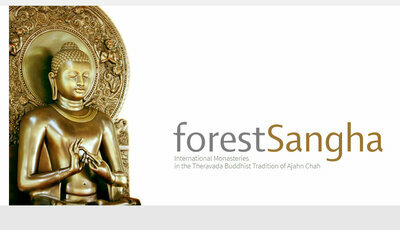 For those interested, here is a brief update of the activities of the forestsangha.org website (apologies for being somewhat later than planned).
In 2020 donations received in support of Forest Sangha Publications via this website, amounted to £3,113.16.
Expenses (e.g. IT costs, postage costs for books and CDs, etc.) were £2,813.98.
The development and maintenance of the forestsangha.org website continues to be offered by Kris Quigley.
Julian Wall generously volunteered to mail out publications during 2020. For now he is not available which means the mailing out of books is currently on hold - although some monasteries might fulfill certain requests themselves. It is hoped that this option will resume in the near future.
A Restricted Fund for Forest Sangha Publications is kept and managed by Harnham Buddhist Monastery Trust. If there is surplus to the expected costs for the coming year, then these funds may be called upon by senior members of the Branch monasteries to help towards publications, at the discretion of Luang Por Munindo, Abbot of Harnham Buddhist Monastery. (Senior sangha members of Associated monasteries could submit a request via a Branch Monastery.)